Spring/Early Summer Safari.
In the South of France Spring comes earlier than the more northern countries and with the unfortunate advance of global warming Spring in general is officially coming two weeks ahead of times gone past .
We have therefore based the opening Photo Safaris to start from the first main change into Spring to just past the full bloom of the Lavender fields!
All shoots start and end on a Thursday and the start/end point for the tours is Marseilles Airport.
The available dates are:
Spring Early Summer
Starts Mid April and ends Mid July
Starts Last week in October and ends in the Second week in December
Each week is booked on a first come first served basis and reservations are not complete unless the deposits have been made.
Non photographic partners are also very welcome to come and enjoy the place.
To book any of these weeks please request by e-mail for availability from : Here
The program below is the base of our tour, we have however developed different strings to it that allow for weather changes and periods within the season!
Program:
Week
Morning
Afternoon
Evening
Thursday

-

Meet at airport, Marseille* shoot, Cocktails
Chat, Welcome dinner LC
Friday
Local area shoot,
Sigonce, Les Mees, Durance valley
Dinner LC
Saturday
Avignon, - shoot, (L) Apt,
Apt shoot,
Dinner LC
Sunday
Gorges de Verdon, (P)
Lac St Croix, Moustier
Dinner LC
Monday
Forcalquier Market, (P)
Local shoot
Dinner LC
Tuesday
Sisteron, Lac de Embrum, (P)
Vineyard shot
Dinner LC
Wednesday
Manosque, (L) Manosque,
Aix en Provence shoot
Dinner LC
Thursday
Local shoot plus prep depart. CI - Midday

-

-

*Subject to Flight arrivals, Note : program is changeable due to conditions or events!
LC = La Colle, (P) = picnic en route, L = Lunch in Restaurant, CI = Check In,
-
A few words from Rod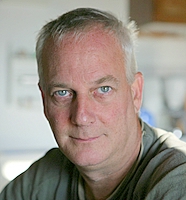 The Above program has been organised so that you should be able to benefit from Three distinct areas:
1) Spend the maximum amount of time shooting great shots yet in comfort.

2) Experience the best of this part of Provence in a week.

3) Have your taste senses titillated by the mixture of French and local cuisine.
We have already experienced everything offered here and personally checked it out for you. We have thrown away the basic or the poor and kept only the best available!
This doesn't mean that everything is 5 star, but we have taken the trouble to find the little details like where was the best home made ice cream in a particular area so you could try it. Or if there isn't anything that we feel acceptable in an area then we have provided it (.....obviously not the ice cream).
Rod Cook
Provencial Photo Safari - What's next?
Creative's at La Colle - Contact details
Note: Photos on this site! Have all been optimised for the internet and therefore have a massive quality drop to ensure readability by all different types of internet access. All of the shots published on this site unless otherwise stated are Copyright © 2016 by Rod Cook.
Gîte Galileo and The Main House La Colle; Holiday Property stay's in Provence France
30 Hectares / 75 Acres of Private Parkland, with Swimming Pool overlooking the Valley