The cost and what it includes
The all inclusive price of £1295 / per person 35% payable on reservation and the balance payable one month prior to arrival. Plus you can take your non participating partner along for just £549*
The photo tours are inclusive from airport to airport and include:
Being met at Mairanne Airport Marseilles on arrival MP2

Transportation and return to La Colle

Provision of the Safari by a professional in international marketing and media (daily photo-trips*)

Quality accommodation at La Colle for the week.

All food and beverages for the three primary meals (Breakfast, Lunch and Dinner)

Drop off at the airport on the return trip.

Use of specialist material during your stay.

Small exclusive tours (max 7 people)

All tolls, fuel and local taxes

No hidden extras

*Special price for non participating partners which includes a one day trial activity (Photo Safari) dependant on space available in the vehicle.

Minimum number of participants is 2 photographers, if this number is not possible you will be offered a place on Provence Photo Tours ( link below in "What's next".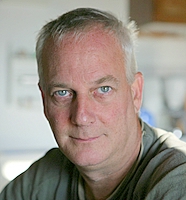 A few words from Rod
We have put together a very compact and busy program for you. whether you are savouring the local area around La Colle or being driven to spectacular views this will be an interesting adventure for you.
We have not forgotten your comfort or the fact that this will be a very French experience, so you can taste and savour the life in France and live in the picture that so many world renowned artists have captured on their canvases.
Join; Cezanne, Vuillard, Matisse, Seurat, Picasso and Bonnard and lets try and create our own memorable works.
I am very pleased to be associated with this project and look forward to sharing my experiences and magic moments with you.
Rod Cook
* excluding arrival and departure days.
Provencial Photo Safari - What's next?
Creative's at La Colle - Contact details
Note: Photos on this site! Have all been optimised for the internet and therefore have a massive quality drop to ensure readability by all different types of internet access. All of the shots published on this site unless otherwise stated are Copyright © 2016 by Rod Cook.