Accommodation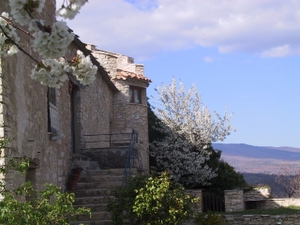 La Colle has been set up to provide comfortable modern accommodation for the experienced international traveller. The properties offer everything that you find in a quality home right down to CDs for the CD player and DVDs for the DVD player.
In order to offer a very individual experience for your holiday there is only a limited number of places available per tour!
You are not going to be jammed into some small hotel and, there are certainly no Sheratons or Marriott's in the area. Rod's place; dating back to medieval times is a 400 + year old real stone hamlet. The hamlet has been lovingly restored, maintained and converted to be able to offer high quality accommodation but in a totally original surrounding.
La Colle (registered on Google Earths community as the Place that doesn't exist but actual does!) has kept all it's charm and heritage but also provides modern facilities, including wi-fi on demand!
The sleeping areas are separate individual rooms with large beds and the can cater for couples, two friends sharing or individual bedrooms. The historic nature of the buildings do not allow for en suite bathrooms.
In the Autumn a log fire will await you in the main "Vout" and Rod and his team have prepared a full service that includes all beverages and meals taken in the house during your stay.
Individual attention has been made to your stay at La Colle allowing you to concentrate on the graphic opportunities presented and this differs greatly to the holiday rentals that Rod provides during the rest of the year!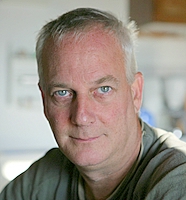 A few words from Rod
I was recently in the Caribbean at a what was promoted as a 5 star hotel. For me this experience was enlightening and I came to the conclusion that it was not a five star hotel.
Simple things like only one available plug in the room and that plug was not even near the table that they offered.
No wi-fi on demand, and the facilities for only dial up internet at 3$ for 15 mins was really very basic and very slow.
No hair dryers in the bathrooms or anything available with the TV other than the local cable network.
I do not compete with this sort of operation, but I do have the same high points which I actually recon surpasses this particular Caribbean island: a fantastic original site, a wonderful experience in a fascinating country and a great gastronomic area! ... and to top this you do not have to share it with up to a 1000 other guests as we did!
I was just surprised that for an operation that is part of a huge group with large amounts of available funds that they could not provide really what I would consider were the basics in this modern age.
I certainly do not have access to the same sort of funding but I always have a wish list every year of improvements to La Colle which are usually met.
A good look at the properties on this web site will show you what I mean and the Main House is the base of these tours extending into Galileo according to bookings.
Rod Cook
Provencial Photo Safari - What's next?
Creative's at La Colle - Contact details
Note: Photos on this site! Have all been optimised for the internet and therefore have a massive quality drop to ensure readability by all different types of internet access. All of the shots published on this site unless otherwise stated are Copyright © 2016 by Rod Cook.