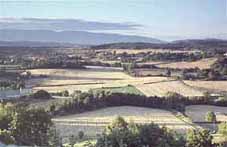 La Colle: A Special Place For Special People!
Travel tips for the wise!
Smartdates and How to get here.
SMARTDATES
La Colle introduces Smartdates!
Smartdates allow you to save 100's on your travel budget per passenger….
and just by reviewing your travel dates!

We have now spent over ten years providing high quality holiday accommodation and
in our continued search for improved ideas for people who want to get away from it all
at a reasonable price we have developed Smartdates and this policy now also allows people on smaller travel budgets to obtain quality accommodation for the same price
of cheaper but less comfortable holiday accommodation.
We have changed the stay week to
Thursday to Thursday meaning that you can save on your flights by booking
Thursday flights instead of Saturday flights.

If you are a frequent flyer you will know that some days of the week are less expensive than others
(especially on low cost airlines).

Book a Thursday and save money, time at the airport and car hire queues.

* Smartdates are available from Jan to end of June and Sept to the beginning of Dec., in the event that there is sufficient demand for the main season we
will make them available as well.
HOW TO GET HERE
By far the best way to get here at the moment depending on where you live is via Marseille Airport with its specialised budget airline terminal known as MP2.
This hub now well caters for multiple European destinations as well as all the principle intercontinental hubs.
MP2: Marseilles has the advantage of only being about 1hr.15mins from us by road
The currant destinations supported directly from this airport are shown on MP2 own site shown here
Big Tips
Flights in the UK from regional centre airports are generally cheaper than the London or South East England airports (Stanstead, Heathrow, City, Gatwick, Luton). This applies even if you are looking at the same Airline. Recently I have been using Birmingham as the entrance point to the UK at a huge saving especially in the Peak period.
EASYCAR : I have recently learned that Easycar provides great savings over the other tie ins with the main airlines (even Easyjet). You still get to the main car hire companies but by a brokered route. You should check the rates out at: http://www.easycar.com/
Please note however that you must stick to your original planed stay otherwise the excesses are very strict. I've experienced it personally.
'CARHIRE 3000.com' is another similar company : http://www.carhire3000.com/ which offer good rates as well and a 10% discount on advanced bookings. I imagine the penalty position is the same.
FLIGHTS
Easyjet (Linked car hire Europcar)
Easyjet now has a permanent hub at Marseille airport MP2 and offers a great series of flights in.
http://www.easyjet.com/en/book/index.asp
British Airways
http://www.britishairways.com/travel/globalgateway.jsp/global/public/en_
Ryan Air
Ryan Air now has a permanent hub at Marseille airport MP2 and offers a great series of flights in.
Please note you could be adventurous and have a two centre holiday in different locations using MP2 as your cross over point i.e. Provence with us for a week and then on to Morocco for the next retuning via MP2 to home.
Other near Airports:
If you can not get a flight direct to Marseille; try Nice some direct international flights will provide you with the pleasure of an extra night to see this area as well and you can believe it or not stay in Monaco far cheaper than before check out Hotels in Monaco or you can also try Nimes as there are now some direct flights to here as well., and finally try flights through London as it is a major hub to the rest of Europe.

You can then pick up a good stay at say Budget, Europcar or Hertz and Easycar and be here within 2.30 hrs approx. (from Nimes or Nice) rather than spending 3 - 4 times the time coming down from Paris.
Road and Rail
My research has shown that if you are coming from another continent or country outside mainland Europe i.e. the US or the UK you would be better off using a company like Easyjet, British Airways or Ryan Air hiring a car through say Europcar or Hertz ( you can get a good discounts) and then driving up from Marseilles.

When I did a cost comparison driving from London to here for a family of 4 if you take all the costs including ware and tear on your vehicle you actually come off better with the air/hire car method. Add to this the advantage that you can gain 2 extra days of relaxation and it becomes a serious contender for first choice.
If you live on the continental mainland of Europe, a car drive is financially better but there are so many new budget carriers (see the MP2 list above) that this changes very quickly. Also if you are coming for say only a week then why get tired on a long car journey? After all you are going on holiday!

In France between the 15th of July and the 15th of August is the French national
summer holidays. These two periods are split roughly 50/50 into two weekly periods, therefore the first weekend near the 15th of July, the nearest weekend in the middle
two weeks latter and the weekend nearest to the 15th August are signalled as RED heavy traffic. The first weekend going South, the second North and South and the third
weekend going North.

Jan to July and end of August onwards are good months for driving but we allow 7 hrs from Paris.

The TGV has very competitive prices now including choices of arrival at Aix en Provence, Avignon or Marseilles. These high speed services are very dependable and run to the minute of their timetables.
The nearest station to us is actually the one further south; being Aix en Provence it is easier to get to us from because it is nearer to the A51 autoroute (freeway, motorway).

The run from Paris takes exactly 3 hours. I have used it often and been very impressed.

The SNCF (French rail service) also offer roll on roll off car transport on certain timetables on a different train. Well worth looking into if you are touring.
Here is the SNCF French railways train and ticket price search page with other language options also available.
Make this site a favourite!
Main entrance page:

http://www.holiday-provence-gite.com/
Kind regards, Rod Cook, La Colle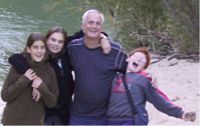 Please also note that there is a vast amount of information on our European web site mentioned above which is specifically there to help you.

Bon Voyage !! And we look forward to having the pleasure of seeing you
---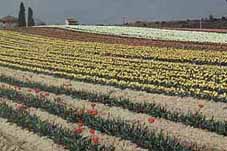 ---
¤ Gîte Galileo (La Colle) ¤ Main House (La Colle)