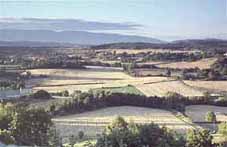 Change over time; 10.00hrs for departure and 17.00hrs arrivals. You can arrive at any time after 17.00 details will be issued to you after the completion of you stay payment.
To reserve for La Colle - Galileo or The Main House
Simply fill in the enquiry form (see the bottom of this page) and send it to us by Email.
Upon receipt of your Email, or fax, we will hold the reservation requested , unless already booked. We will also send you a confirmation of "booking option" form with our request for the 35% deposit for the photo safari.
In the event that we have not received your transfer for the deposit within 5 days of us issuing to you the "booking option" form, we will cancel your reservation.
Once we have received full payment, we will issue you with a fully confirmed reservation, maps on how to get to La Colle, plus local information.
No latter than two months prior to your visit you will be expected to have paid the balance of your account for the stay of the accommodation and the booking is not fully confirmed until the balance is paid by this date.
You will be expected to have paid the security deposit (refundable after departure) for the term of the stay : 485 € (short term), A separate Paypal request will be made for this, which will allow an easy repayment. Long let stays two months security deposit.
Please leave before 10.00 hours as we need a minimum of 4/6 hours to prepare the property for the next guests.
Your accommodation will be clean on arrival, bed linen and bathroom towels, one set per stay, are already supplied with the accommodation. You will also find that we have already made the beds up for you on your arrival so there will be no work awaiting you. .
In France the traditional method of renting gîtes or stay accommodation is based on leaving the property fully cleaned and presented for the next guest. We however understand that you are on holiday and although we do not expect you to leave the accommodation all messed up we do accept that you can leave the property tidy and ready for the cleaner. For this purpose you will be asked for a cleaning fee left for the cleaner in an envelope when you leave.
Galileo cleaner cost = 75 Euros
The Main House cleaner cost 85 Euros
This used to be optional but due to the inconsistent nature of the how the properties where left this has now been changed.
CANCELLATION:
If you cancel your reservation after paying the 35% deposit up to the 8th week prior to your booked date, the deposit will be paid in full minus a 150 € administrative charge. No refund will be made on cancellations under the 8th week. If you are at all unsure about your plans but still wish to reserve your booking, we recommend that you take out a holiday insurance cover which will protect your deposit on cancellation.
Disputes and jurisdiction will be settled in the French courts.
Early departures : In the event of an early departure other than the end date of the period reserved via the Booking Option will incur the full charge.
Access track to La Colle Main House and La Colle Galileo; Low slung cars ( i.e. sports cars) and caravans are not recommended to be taken up to the hamlet. Normal cars ( ours are VW Bora & a Vitara ) regularly use the tracks throughout the year. (For further information on this track click here)
Bon Voyage !! And we look forward to having the pleasure of seeing you
Rod Cook
---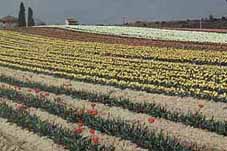 ---
Deposit payments
I have introduced PayPal and it's major credit card services for deposit payments outside Europe: This service not only saves you money in transfer costs but also saves time and effort as average transfer fees from outside Europe run between 30-40$ per transfer.

¤ Gîte Galileo (La Colle) ¤ Main House (La Colle)